All Progressives Congress (APC) National Leader Asiwaju Bola Tinubu yesterday said he was still consulting over 2023 election.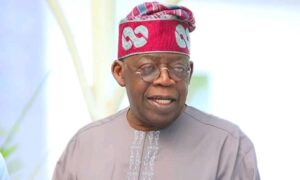 He said he will not turn down individuals and groups who are urging him to contest for president.
The eminent politician spoke in Abuja after a closed-door meeting with members of the Northern Alliance Committee (NAC).
He maintained that consultations with political stakeholders was still ongoing.
Asked if he will heed the clamour of Nigerians that he succeed President Muhammadu Buhari, Tinubu said: "I'm not going to turn them down.
But, I will still effectively and widely consult, particularly brainstorm with my friends and find a date to come out openly and tell Nigerians."