Mbutu Amairinaisii Political Forum, the highest Political Association in Mbutu Amairinaisii Ancient Kingdom paid a courtesy visit to their worthy son, Hon Chief Israel Amanze, popularly called Izybest in his office at Umuahia.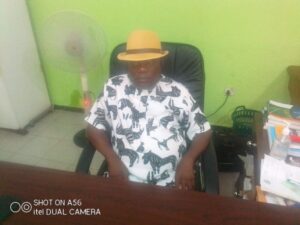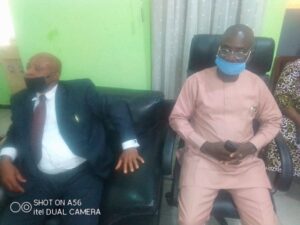 Speaking during the visitation, the President, Chief Peter Egwu Onwumelu thanked God for making today a reality and appreciated the good works of Gov. Okezie Ikpeazu in Abia state, while thanking him for appointing their son, Hon. Chief Israel Amanze as the ADP Programme Manager.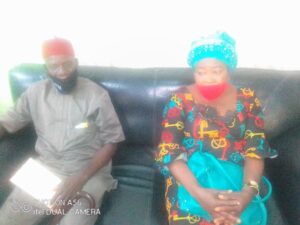 Mbutu Amairinaisii Political Forum also reaffirmed their unflinching support to Gov. Okezie Ikpeazu and solicited his support towards the actualization of an elected Isiala Ngwa South Council Chairman of Mbutu Amairinaisii extraction.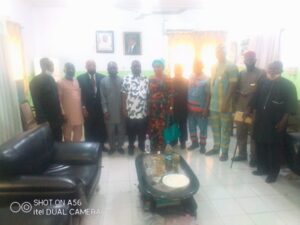 The group thanked the Governor for coming to the rescue of Mbutu Amairinaisii with much emphasis on the road construction that cuts across three Local Government Areas of the State from Agbaragwu, Amapu and to Mbutu Ngwa through Mgbedala to Amavo in Osisioma Ngwa LGA, pointing out that the road when fully constructed will add a boost to the economic development of the state as it will help the people who are agrarians and traders.
Responding, the ADP Programme Manager Hon. Chief Israel Amanze, thanked God for the visit and also for the recovery of Gov. Okezie Ikpeazu and urged the people of Mbutu Amairinaisii to continue to support the Okezie Ikpeazu led administration in the state.
The highpoint of the courtesy visitation was the presentation of the Holy Bible the Chief Amanze.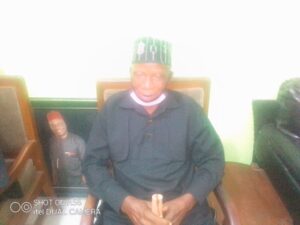 Present during the courtesy visit are; an Senior Special Assistant to the Governor Nze B.O Ahuruonye, a former House of Assembly Member Representing Isiala Ngwa South,
Hon.Barri. R N. Nji,
Hon. Nwabungwu Ogbonna, Hon Johnson David, Hon Mrs Nkechi Johnson Woman Leader Mbutu Amairinaisii Political Forum; Elder Ihemanma, Sir P.O Ngwaba Patron Mbutu Amairinaisii Political Forum, a former board Member Abia State Teaching Hospital ABSUTH, Sir Aloysius Ozurumba and Sir Surveyor Sampson Nwaonosike, and the President Mbutu Amairinaisii Political Forum,Chief Egwu Onwumelu