Nigerian Actress Ibinabo Fiberesima to portray historical figure, Mary Slessor in an upcoming movie titled 'Passion of Mary Slessor'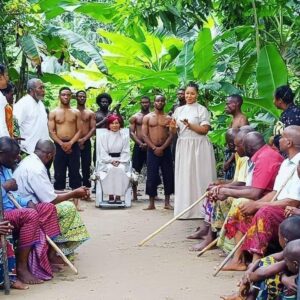 The movie shoot is already ongoing at Itu LGA in Akwa Ibom State.
The movie will feature other actors like Zack Orji, Segun Arinze etc. The movie is been directed by Moses Eskor.
Mary Slessor, who died 100 years ago is known for successfully fighting against the killing of twins at infancy in Calabar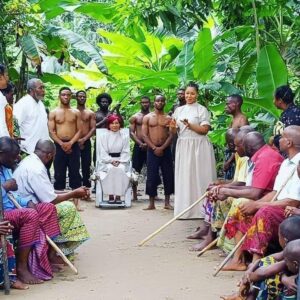 The director, Moses Eskor told Niger Delta Insider that It was traditional for very important people to be carried on a cart and Mary Slessor was regarded as an important person to many people then
"In Mary Slessors Case, young men of Ikot Obong that she saved their lives from being buried alive, freed slaves and few youths who gave their lives to CHRIST constituted themselves to a group and decided to carry her on a cart
"Ibiono people called the cart "Hamork",. Some hated her for this while some rejoiced over it.
"Mary Slessor couldn't stop them as they felt unhappy each day she refused to climb the Hamork (Cart)"
Written by Dave of Africa for NigerDelta Insider
Street TALK